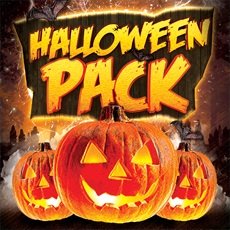 Alex Mind x Damon Rush Vs. Duck Sauce – Big Bad Wolf [Deville Halloween Rockit Bootleg – Clean – 128]
Anuel Aa – Quiere Beber – Halloween Edit [DVJ Maxi]
Bingo Addams – Addams Family Rattle [Halloween]
Boaz Van De Beatz FT. Kalibwoy – Warrior [Single] [Clean] HD
Bobby Brown – On Our Own
Club Killers Halloween [Intro]
DJ Kolya Funk & DJ Prokuror – Halloween [Clean] Original Mix
Don Diablo – Origins
El Sueño De Un DJ – Opening Halloween – [DJ Pinky]
Eurythmics – Sweet Dreams
Gregor Salto Vs. Fat Boy Slim – Eat, Sleep, Rave On Your Mark [C-Mireles Hallow Mash]
INXS – Devil Inside
Knife Party – Internet Friends [Uncensored] [Dirty] [Extended]
Lodato – Thriller In Bombay Halloween Video Mix Edit DJ Mike G [Clean]
Marilyn Manson – This Is Halloween [Intro Clean]
Minecraft – Spooky Scary Skeletons [Remix] [Clean] 128
Mystikal FT. Y Luck Lil Hood – Monsta [Intro Clean]
No Doubt – Spiderwebs
Ramones – Pet Sematary
Rihanna – Disturbia [Xtendz] [Clean]
Siouxsie & The Banshees – Peek-A-Boo
Skidope – Trick Or Treat Im Back [Halloween Bootleg] [DJ Pinky]
The Doors – People Are Strange
This content is for Members only.