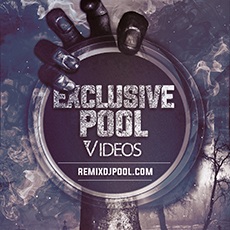 All Falls Down – Alan Walker – Edm[Daniel Adame] [Uzziel Veratv]
Ba Bye – Bakersteez – Intro-Outro – Hip Hop – 78 Bpm
Barbra Streisand – Wannabe – Checo Beat Mashupercito – [Clika Beats]
Better Together – Boston Bun [DJ Pinky Remix]
Body Rock – Bingo Players FT. Bali Bandits [DJ Pinky Remix]
Bramo & Lark – Yeah [✪ G-BoY ! Video Editions]
Calvin Harris, Dua Lipa – One Kiss [Sebastien Rebels Bootleg]
CNCO – Pretend [PP-Mix Intro]
Daddy Yankee – Con Calma [Moombahbaas x Doerak Bootleg] [VJ Hepyk Edit]
David Guetta & Sam Feldt – Just To Feel In One Love [Roger Garcia Mashup]
DJ'snake FT. Mike Candys – Magenta Get The Riddim [Sergio Garcia Mashup]
Dominicanita – Yunel Cruz – Bachata – Intro-Outro [DVJ Real]
Edward Maya & Vika Jigulina [Fetish Remix] [VJ Hepyk Edit]
Faded – Alan Walker – Club [DJ Alejandro Club Rmx Vol. 2] [Uzziel Veratv]
Fisher [OZ] – Losing It & Dave Winnel & New ID Vs. Barry White & Can You Feel It [Carlos Fas & Vicente Fas Edit]
Funkytown – Checo Beat Edit Exclusive – Clika Beats
Ho Holiday – Checo Beat Extended – Clika Beats
Kartel Del Mambo – El Polvoron [XTD 134 Bpm] [SantiagO Beat]
Kate Perry Rise [Defective Noise Remix] [Iván VJ]
Let It Go – Demi Lovato – Bachata Version [DJ Jorge Segoviano]
Luna Llena – Elvis Crespo – Merengue – Intro-Outro [DVJ Real]
Maluma FT. Prince Royce – Hangover [XTD]
Not Myself Tonight – Christina Aguilera – Jorge Segoviano Club Remix [DJ Jorge Segoviano]
Ping Cielito Voila Pong [MC Tools]
Purple Disco Machine – Dished [Male Stripper] [Illyus & Barrientos Remix] 
This content is for Members only.