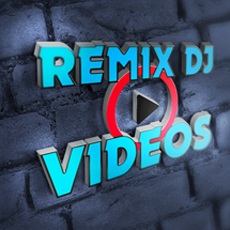 A Boogie Wit Da Hoodie – Way Too Fly FT. Davido
Alicai Harley – Naah Done
Anti – Flag-Trouble Follows Me
Bad Religion – The Kids Are Alt-Right
Bantu – Just A Little FT. Shungudzo
Blair St. Clair – Call My Life
Bob Sinclar – I Believe
Bow Wow – Yeaahh
Buddy – Trouble On Central
Charlie Puth – The Way I Am
Cky – Wiping Off The Dead
Cuban Doll – Drug Dealer FT. Sukihana
Dardust – Sublime
Dax – Yourworthit.Org FT. Hopsin
Deante Hitchcock – Wide Open FT. Goldlink
Denzel Curry – Clout Cobain
DJ Malvado Jr, Preto Show, Mauro Pastrana – Foto
Dovey Magnum – Bawl Out
Drake White – Girl In Pieces
Fall Out Boy – Bishops Knife Trick
Fozzy – Burn Me Out
Ftampa – Who We Are
Gashi – Youtube Comments_empty Inside
Gawvi – Fight For Me FT. Lecrae
Gold Up x Shenseea – Belong With Me
Greeicy – Ya Para Que
Hollywood Undead – Gotta Let Go
In Real Life – Tonight Belongs To You
Jack White – Corporation
Jason Aldean – Drowns The Whiskey FT. Miranda Lambert
Jay Park – Yacht FT. Vic Mensa
Jay Rock – Es Tales
Jordan Davis – Take It From Me
Juan Magan, B-Case – Escondidos
K. Roosevelt – Adrenaline
K1d – Yoshi [Prod. 808milli] FT. Woodie Smalls
Kane Brown – Lose It
Kasai – Pretty Boys FT. Joey Badass
Kash Doll FT. Scrilla – Rich Talk
Kim Viera, Daddy Yankee – Como
King Combs – Love You Better FT. Chris Brown
Kobra & The Lotus – The Chain [Fleetwood Mac Cover]
Kobra & The Lotus – Velvet Roses
Kungs, Stargate – Be Right Here FT. Goldn
Lil Baby – Boss Bitch FT. Hoodrich Pablo Juan
Lil Yachty – Boom FT. Ugly God
Live – Love Lounge
Macklemore FT. King Draino – How To Play The Flute
Madison Beer – Home With You
Marilyn Manson – Cry Little Sister
Moneybagg Yo – Bigg Facts
Mozzy – Pure In The Pack
Ms Destiny – Catch A Vibe Wit A Rasta
Mura Masa – Move Me FT. Octavian
Page Kennedy – Cotton Candy FT. Jasmine Janai
Philthy Rich – Off Safety FT. Yhung T.O, Mozzy, Ziggy
Prettymuch – Summer On You
Propa Fade – Brawlin
Prophets Of Rage – Legalize Me
Riton, Kah – Lo-Ginger
Rygin King – Tuff
Sabrina Carpenter – Almost Love
Sg Lewis – Dusk
Shaneo – Keep Yuh Hail
Shawn Storm – Wifey
Silk City – Only Can Get Better [Feat. Daniel Merriweather]
Stefflon Don – Senseless
Taylor Bennett – Rock N Roll FT. Zxxk
Tchess Preza – Mazin-Mazin [Remix]
The Prodigy – Need Some1
The Rhetoriks – If You Walk Away [Bimbo Jones Remix] [Radio Edit] FT. Brother Ma
The Rhetoriks – If You Walk Away [Kastra Remix] FT. Brother Man
The Scott Brothers – You Chose Me
Tnez – Super Mario [So Easy]
Trap Beckham – Evil Emoji
Trinidad James – M.M.M. [Marilyn Maryland Marilyn]
Vanrip, Watson – Nothing Left
Yanique Curvy Diva, I Octane – Unfair Games
Yk Osiris – Timing
Young M.A – Pettywap
This content is for Members only.