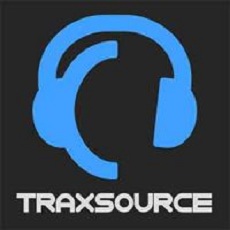 84Bit – NOE [Original Mix]
104 Bpm – Gida [Tribute To St.Germain] [Original Mix]
A Vision of Panorama – Wind, Brass & Bells [Original Mix]
Advance, Pantalon, Corrado Rizza – Take Me to the Top [Pantalon, Corrado Rizza Remix]
Aitor Astiz – Good Pleasure [Original Mix]
Alex Peace, Brian Boncher – Why Won't You [Original Mix]
Andrea Curato, Morris Revy – Don't Wake Me Up [Afro Bounce Mix]
Andrea Maggino, Marco Santoro, Brokenears – Be Strong [Brokenears Mix]
Andrea Maggino, Marco Santoro, Brokenears – Disco Down [Brokenears Mix]
Andrea Marchesini – Dance Like Children [Original Mix]
Andy Bach – Fantasy
Anja Schneider – Run the City
Antonello Ferrari & Aldo Bergamasco – Josephine [Rightside & Mark Di Meo Remix]
Atjazz, Jullian Gomes – Daggers Drawn
Austins Groove – Don't Be Afraid [Original Mix]
Baffa Jones – Epiphany [Original Mix]
Benny Rodrigues – Sad Piano
Born I Music, PEZNT – Breakfast [Jesse Perez Remix]
Bot – Arpeggini [Original Mix]
Chanknous – Höuse [Original Mix]
Chrissy – Daddy
Claus Casper & Jean Philips – A New Beginning
Claus Casper & Jean Philips – We Fell in Love
Criss Korey – Johnny Knows [Original Mix]
Damon Vallero – Palette
Daniel Jaze – My Chance [Original Mix]
Daniele Baldi – You Keep Asking [Original Mix]
Deeplomatik FT. L.T.Brown – Move Your Body [Deep Dub]
Delgado – Check Da [Original Mix]
Deportment – Follow Your Dream
Disco Ball'z – Pozitive Vibe [Original Mix]
Distant People, Hannah K., Angelo Ferreri – Rhythm Of My Love [Angelo Ferreri Club Mix]
DJ Angelo, Farafi – Sira Kuruni [FT. Farafi] [Original]
DJ Disciple, TheRealShakar – Moving On [DJ Disciple Afrobeat Mix]
DJ Fopp – 1973 [Original Mix]
DJ Hal, Studioheist – Studioheist Remix [Studioheist Remix]
DJ Hell – 2die2sleep [Tiefschwarz Remix]
D-Pulse – All I Want [D-Pulse Saturated Remix]
D-Pulse, Kasper Björke – All I Want [Kasper Björke Remix]
Emilie Nana, François K – I Rise [François K Journey Vocal]
Felipe Avelar, NJ Strange – In My Car [Nj Strange Remix]
Folamour – Ivoire [FT. Kio Amachree] [Austin Ato Remix]
Folamour – Look At Me Or I'll Steal Your Eyes [Byron The Aquarius Remix]
Folamour – Y'all Right [thatmanmonkz 8 Minutes Of Funk Remix]
Franco Bruno – Arrivederci [Original Mix]
Franz vu Lëtzebuerg pres. Brian Christopher – In the spirit of love [Full Intention Remix]
Fred Dekker – Old School Back [Original Mix]
Gabriele Poso – Everybody Loves the Sunshine [Opolopo Remix]
Gabriele Poso – Everybody Loves the Sunshine [Seven Davis Jr [Secret Angels] Remix]
Gen Ludd – Bloods Avalanche [Original Mix]
Ghetto Chords – People of Our Nation
Guti – The Light FT. Inaya Day [Franky Rizardo Extended Remix]
HeartlyBeats – So Nuts [Original Mix]
Hidden Spheres – This Is 4U [Original Mix]
Hotmood – 70s MTF [Original Mix]
Housego – Samba Drive [Original Mix]
HP Vince, Dave Leatherman – Love Somebody [Jackin' Mix]
HP Vince, JP Vis – Show U Love [Hp Vince Remix]
Iain Howie – To Forget [Whitesquare Remix]
IsaVis, Kirsteen Bes, Alessio Cala' – Rap-O Clap-O [Alessio Cala' Remix]
Jarred Gallo – Do The Dance [Original Mix]
JHB, Miss Patty, David Harness – The Warm Up [David Harness Remix]
Juda Set – Dat Dayzz [Original Mix]
Junior Revere – Back To Back [Original Mix]
Kölsch – Little Death
Kususa, DJ Merlon, De Cave Man – Amabutho [Original Mix]
Kyle Kim, Sheree Hicks, SoulLab, Luyo – All I Do [SoulLab Remix [Luyo Edit]
Le Hutin – Opening Ceremony
LSDXOXO – INERTIA
MaDJi'k, Léon Showman – To The Sky [House Mix]
Mangabey – Joy Kill
MANIK – Memory One
Mario Marques, John Andrews, Walter Ananaz, Mijangos – Nao Da Mais [Mijangos Remix]
Mario Marques, John Andrews, Walter Ananaz, Nikos Diamantopoulos – Nao Da Mais [Nikos Diamantopoulos Dub Mix]
Mark Francis, Aaron K. Gray – Resting Place [Original Mix]
Mauro Venti, FLOD – Don't Stop
Meggy – Flowers
Melohman – Give Me Some [Original Mix]
Miguel Scott – Drum Reader [Afro Mix]
Mikki Afflick, Emory Toler – Destination Of Life [An AfflickteD Soul Vocal Mix]
Milty Evans, Brian Boncher – I Need It Bad [Original Mix]
Mindek – Circul-8 [Original Mix]
MKJAY & Sterium – Okay Obey [Original Mix]
Moodena – Gil's Groove
Needle – Ghost FT. Georgia Rose [N' dinga Gaba Remix]
Nick Holder – Feelings [Voc Mix]
Niles Cooper – House Gospel [Black Loops Remix]
Onur Ozman – In My Hand [Original Mix]
Oscar P, Cris Herrera, Enoo Napa – Said I Know [Enoo Napa Remix]
Oscar P, Cris Herrera, Homero Espinosa – Said I Know [Homero Espinosa Moulton Dub]
Our Anthem – Elevate [Original Mix]
Paolo Barbato – Ended Love [Original Mix]
Pap Spencer – Feelin Jazzy
Perfection – Back To The Fire [Original Mix]
Peter Brown – Beware of the Dog [Kevin McKay Remix]
Phunktastike – Space Disco [Original Mix]
Piem, Daniel Orpi FT. The Deepshakerz – Earthquake [Original Mix]
Prefix One – Rise Above [Original]
Rayko, Tania Haroshka – Primal [Cosmic Epic Guitar Mix]
Re-Tide – The Break Is A Delight [Re-Grooved Mix]
Rey & Kjavik – Intro FT. Istvan Sky [Elfenberg Remix]
Rod – MOOG
Rosario & Inami – African Woman [Afrokillerz Remix]
Ross from Friends – High Energy [Original Mix]
Sabb – Jeopardized [Nic Fanciulli Remix]
Sandy Rivera – Freak [Amine Edge & DANCE Extended Remix]
Sasha Virus – Rewind [Original Mix]
Sebb Junior – My Babe [Original Mix]
Serge Funk, E-Smoove – What They Do [E-Smoove Remix]
Simon Shaw – Technology Changed Music [Original Mix]
SixNautic, Wilson Kentura – African Republic [Side Dub]
Sky White – Urban Piano
SLV [DE] – Encode [Original Mix]
S-Man, Roog – Da Beat [Original Mix]
Soledrifter – Aboutcha
St. Jude & St Luke – Hang On [Original Mix]
Stube – Da Groove
T.Williams – Let's Be For Real [Original Mix]
Taim & George Kwali FT. Tiffani Juno – For You [Original Mix]
Thirsty Guys – Or n' Jina
Tough Love – Break
TR-MEET, Daan – Get Louder [Original Mix]
Viola Sykes – My Luv [Reggie Steele Remix]
WSHOM – I Tell No Lie
Younger Rebinds – Tim's Symphony
This content is for Members only.