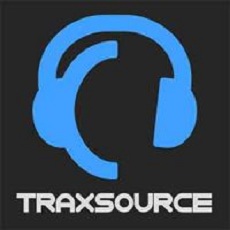 104 Bpm – Gida [Tribute To St.Germain] [Original Mix]
Addvibe, HWah – Noophi [Stellar Disco Afrojazz Remix]
Andrea Curato, Morris Revy – Don't Wake Me Up [Afro Bounce Mix]
Breach & T.Williams – Fatherless
Brentano FT. The Nudes – Freedom [Vocal Mix]
DJ Angelo, Farafi – Sira Kuruni [FT. Farafi] [Original]
DJ Laschem, Decency, Jay Sax – Cannot Escape [Original Mix]
Emilie Nana, François K – I Rise [François K Journey Vocal]
Ethiopian Chyld – Strange Clouds [Original Mix]
HyperSOUL-X, Zack – Features Of Love [Main HT]
Iain Howie – To Forget [Whitesquare Remix]
InQfive – IsiZathu [Original Mix]
Jesse Saunders, DANi IVORY, Veev – Kaleidoscope [Thoughts Of You Remix]
Josi Chave, Cuebur, Thandi Draai – Baleka
K Civ – Fulabash [A.M. Mix]
K.O.D, Omega, Caliber Afrofusion – Themba [Caliber AfroFusion Remix]
Kususa, DJ Merlon, De Cave Man – Amabutho [Original Mix]
MAB & HyperSOUL-X – After The Storm [Main Mix]
Mario Marques, John Andrews, Walter Ananaz – Nao Da Mais [Vocal Mix]
Miguel Scott – Drum Reader [Afro Mix]
Monocles, ERick Mo, Mace Villason – Masindi
Mthi Wa Afrika, Anthony Poteat – Love Song [Original Love Mix]
Needle – Ghost FT. Georgia Rose [N' dinga Gaba Remix]
Nipkoss – Amara [Soul Noise Mix]
Oscar P, Cris Herrera, Enoo Napa – Said I Know [Enoo Napa Remix]
Pap Spencer – Feelin Jazzy
Prefix One – Rise Above [Original]
Rey & Kjavik – Intro FT. Istvan Sky [Elfenberg Remix]
Rosario & Inami – African Woman [Afrokillerz Remix]
Sabb – Jeopardized [Nic Fanciulli Remix]
SixNautic, Wilson Kentura – African Republic [Side Dub]
Sky White – Urban Piano
Thomas Chilume, Oneal James, Tswex Malabola – Need You To Stay [Tswex Malabola Remix]
Thulane Da Producer – Irrational Choices [Original Mix]
This content is for Members only.