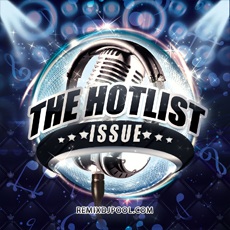 50 Cent FT. Jeremih – Still Think I'm Nothing
Anitta & J Balvin – Downtown [Lord N' Club Bootleg Mix]
Avicii Vs. The Beatles[DJ From Marrs Mashup]
Beyonce Vs. J Balvin – Single Ladies [Diggz Mi Gente Blend]
Bob Marley – No Woman, No Cry [Starjack 2017 Moombahton Rework]
Camila Cabello Vs. Riddims – Havana [Mighty Mi Dancehall Multi Blend]
Chris Brown FT. Jhene Aiko & R. Kelly – Juicy Booty[Mista Bibs Juicy Intro ]
Diana King Vs. J. Balvin & Willy William – Ain't Nobody Vs. Mi Gente [Starjack Festival Tribal Mashup]
Eminem FT. Beyonce – Walk On Water
Eminem Vs. Ludacris – The Real Slim Shady Stand Up [Mash-Up]
Free – All Right Now [Jet Boot Jack Rmx]
Kanye West Vs. Murder She Wrote – Murder Gold Digger Wrote [Mighty Mi Refix]
MK Vs. KDA – 17 Rumble [Gemmell Mashup Short version]
Pink – I Am Here
Post Malone – Rockstar [Olly James Rmx]
Rae Sremmurd Vs. Cardi B – Black Bodak [Mash-Up]
Sigala & Ella Eyre Vs. Crystal Waters & Ill Phil – Gypsy Woman Came Here For Love [Discosid Mashup]
U2 – With Or Without You [Hype Re-Drum]
U2 FT. Kendrick Lamar – American Soul
Veronica – Too Good [A&G Rmx]
This content is for Members only.