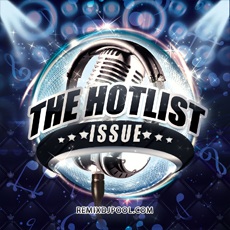 Big Shaq – Mans Not Hot [Spindiana Jones OH LAWD Bootleg]
Bruno Mars Vs. Notorious – 24K Magic Vs. Mo' Money Mo' Problems [Muka Intro MashUp]
Camila Cabello & Young-Thug – Havana [Danny Dove Club Edit]
Charlie Puth – Attention [ASIL Dancehall Mashup]
Chris Brown – Juicy Booty [The Goodfellas Re Drum]
Daddy Yankee, RedOne, French Montana & Dinah Jane – Boom Boom
J Balvin Willy William & 50 Cent – Mi Gente To Candy Shop [Moombahton Segue]
Jason Derulo – Tip Toe [feat. French Montana]
Maroon 5 FT. LunchMoney Lewis – Who I Am
Mash Mike – More Than You Know About Us [Piano Version]
NERD & Rihanna – Lemon [Starjack Re-Drum]
Opus III – It's A Fine Day [Malibu Breeze Bootleg]
Peter Andre – Mysterious Girl [Reggae Hype Intro]
Sam Smith – Too Good At Goodbyes [The Goodfellas Beat A Pella Live Rmx Tool]
Sean Paul – Volcano [Mi Gente Rmx] [Dirty]
Shaggy – Boom Boom [Hype Re-drum]
The Notorious B.I.G. Vs. The Isley Brothers
Volpe FT. Wild Cherry – Play That Funky Music[Bootleg Mix]
Warren G FT. Nate Dogg & Niceguys – Regulate [OG To Twerk]
Wiz Khalifa FT. Cardi B – Bodak Yeah [ASIL Mashup]
This content is for Members only.