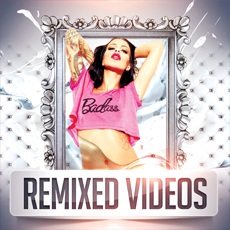 4th Of July – Kelis Vs. Tropkillaz – Alex Dynamix Trap Bootleg – [Clean]
Beatbreaker Ride With Me To Save Dat Money Seg [Clean] [HD]
Big Sean Vs. Jay-Z – Bounce Back Vs. Dirt Off Your Shoulder [Dennis Blaze Hype Bootleg – Dirty] – 82
Booty – Jennifer Lopez FT. Iggy Azalea – Tommie Sunshine & Halfway House Bootleg – 128Bpm [DJ Felipe Alvarado]
Bruno Mars Vs. Nelly – 24K In Herre [Matt Hamer Mashup] [DJ Glenn V Edit] [Extended]
DJ Alek Z Party Dont Stop 2K17 South Side Banger Turbotronic [Dirty] Visual
DJ Gregg R Max Methods Shape Of You Crush Intro Live [Clean] [HD]
DJ Ragoza My – House Blend [Clean] [HD]
Fifth Harmony – That's My Girl [DJ Andres V-Remix] [Clean]
Kanye West – Fade [DJ Andres V-Remix] [Clean]
Lady – Austin Mahone FT. Pit Bull [Drift Bosss Maximal Sound Remix 2K17] [Uzziel VeraTv]
Los Del Rio Macarena Billy The Kit Bootleg Intro [Clean]
Major Lazer x Ftampa x Blasterjaxx Lean On Pjanoo Drop Pat C Mashup Intro [Dirty] [HD]
Martin Garrix x Dua Lipa – Scared To Be Lonely [CK Intro – [Clean] – 69
Migos FT. Lil Uzi Vert Calling Boujee Lodato Bootleg Intro [Dirty] [HD]
Nick Jonas – Voodoo [Extend] [Clean]
Noah Cyrus FT. Labrinth – Make Me [Cry] [SOHMA Remix] [HD] [Intro [Clean]
Partition – Beyonce – Twerk Rmx Hugo SH
Rick Ross x AFK x Crichy Crich Trap Trap Trap Spindiana Jones Trap Bootleg [Dirty] [HD]
Sean Paul FT. Sasha – Im Still In Love With You [Extended] [Uno Videos]
Shook Me All Nigth TSUNAMI – DVBBS Vs. ACDC – DJ Skillz Bootleg – 128Bpm [DJ AlexTercero]
Sia Move Your Body Alan Walker Rmx [Clean] Lyric [HD]
Starjack Hotline Bling Crank Dat Seg Clap Intro [Clean] [HD]
Swedish House Mafia x Knife Party Antidote JORD & Cat Dealers Bootleg [Clean] [HD]
The Goodfellas All I Do Is Win to All The Way Up Segway 75 88 [Clean] [HD]
The Goodfellas Focus To Cant Nobody Hold Me Down Seg 100 95 [Clean] [HD]
Travis Scott x 4B Goosebumps Deville No Drop Bootleg Redux [Dirty] Live [HD]
Whitney Houston x Ennzo Dias x Maycon Reis Pyur Its Okay J Warren Remash [Clean]
Wobble – V.I.C. – Deville Twerk Remix – [Clean] [Alex Dynamix]
Zara Larsson – Aint My Fault [Funkymix] [Pop 141 Bpm] Extended [VRemix [Clean]
This content is for Members only.