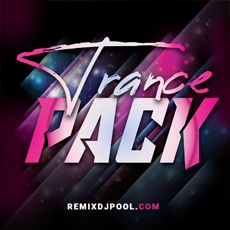 A.M.R. – Sand Dunes [Daniel Kandi Club Mix]
Aly & Fila with Haliene – Breathe Us To Life [Fady & Mina Extended Remix]
Deepwide – River [Original Mix]
Driftmoon & Enzo – FVTVR3 [Extended Mix]
Elsa Hill – Lost [Temple One Remix]
Factor B – Leave It All Behind [Extended Mix]
Lange & Hysteria! – Unfamiliar Truth [John O'Callaghan Remix]
Madwave – Shinobi [Extended Mix]
Mark Norman – Rush [Paul Denton Extended Remix]
Miroslav Vrlik – True Colours [Extended Mix]
Myde FT. Lauren Ní Chasaide – Wasteland [Extended Mix]
Photographer – Kervansaray [Original Mix]
Project 8 Pres. Shane Kinsella – Immerse [Extended]
RAM – Circle Of Life [Amir Hussain Extended Remix]
Rene Ablaze & Cari – Don't You Remember [Extended Mix]
Static Blue & Ferry Tayle – L'Acrobat [Andy Blueman Remix]
Sue Mclaren – Unbroken [Extended Mix]
Super8 & Tab FT. Hero Baldwin – Burn [Luke Bond Extended Remix]
Temple One – Forever Searching [Orjan Nilsen's Synthetic Remix]
The Cracken – Game Over [Extended Mix]
Tritonal – Photographique [Original Mix]
Will Holland & Activa – Amnesia [John O'Callaghan Remix]
This content is for Members only.