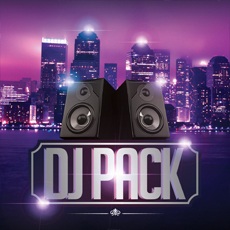 Alex Kenji – Those Good Vibes [Jorge Montia Remix] 7A 126
Blaze – Seasons Of Love [Robytek Vs. Shield Re-Edit] 4A 124
Cafe Negro – In Your Eyes [Mark Di Meo Remix] 6A 123
Chris Brann, Ananda Project, Gaelle Adisson – Cascades Of Colour [Wally Lopez Weekend Dub] 9A 127
Chris Brann, Ananda Project, Heather Johnson – Breaking Down [Louie's King Street Break Down Mix] 5A 126
Dennis Ferrer – P 2 Da J [Tiger Stripes Dub] 1A 127
Discorocks – Happy [Alaia & Gallo] 10A 123
Doomwork – This! [James Dexter Remix] 6A 123
Heather Johnson – Love Alive [Ezel's Remix] 5A 126
Homero Espinosa – Step Into A Groove [Forteba Remix] 11B 123
jOHNNYDANGEROUs – Beat That Bitch [Problem #13] [Marco Lys Remix] 5A 124
Joi Cardwell, Orienta-Rhythm – Happy [Timmy Vegas & The Universe Band Mix] 8A 128
Kerri Chandler – Hallelujah [Angelo Ferreri Shatter Mix] 1A 124
Kimara Lovelace, DJ Roland Clark – Far Away [Distant Music Mix] 6A 126
Mark Lower – Come [Zumbador & Chimp@nz Remix] 6A 122
Palamino – Oh My! [Unreleased Sobek Dub] 5A 122
P'Taah – Perfumed Silence [Dirty Doering Remix] 9A 122
Ralphi Rosario, Linda Clifford – I Hear The Music [Demuir's Playboy Remix] 8A 128
Rhythm Staircase – The Feline [DJ Spen Afro Re-Edit] 3A 126
Stephanie Cooke – Thinkin I'm Beautiful [Sean McCabe Vocal Dub] 5A 127
Tiger Stripes – Rasmus Plays The Marimba [Supernova Row Mix] 8A 126
Tom Ellis – For Five [Studioheist Remix] 3A 122
Urban Soul, DJ Roland Clark – My Urban Soul [Walker & Royce Dubstrumental] 6A 124
Urban Soul, DJ Roland Clark – Until We Meet Again [Dolls Combers Vocal Mix] 9A 125
WD2N – Nothing [Framewerk Remix] 2A 120
This content is for Members only.