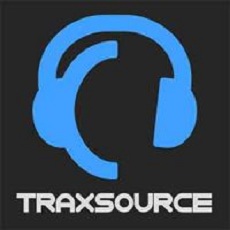 Afrika Borwa House, X-Mile, Zet, Oscar P, Epitome – Amasiko [Oscar P Epitome Rework] [Afrika Borwa Records] 9A 123
Alex Preston – Gonna Find A Way [Original Mix] [Phoenix Music] 12A 125
Alina K, Full Intention – Walking Your Path [Full Intention Sunset Mix] [Galice Records] 4A 116
AR – Frequent [Original Mix] [Under No Illusion] 9A 124
Ascended Masters – Flamentech [Original Mix] [AM Recordings] 12A 125
Ausem FF – Untold Beat [Original Mix] [WyldCard] 10A 128
Barbara Tucker, 95 North – Think [About It Richard's 95 North Remix] [Quantize Recordings] 9A 124
Barbara Tucker, Opolopo – Think [About It Opolopo Remix] [Quantize Recordings] 9A 120
Carlostella – Foolish [Original Mix] [SOULUXE] 8A 125
CASA FLAYVA – Warriors Calling [Original Mix] [Seres Producoes] 7A 125
Charles Ramirez – Mistery [Hall Of Fame Records] 2A 126
Chris Forman, Damon Bennett, Ursula Rucker, Steal Vybe – Like A Feather [Steal Vybe's All City Groove Mix] [Steal Vybe] 9A 125
Chris Stussy – Atlas [Original Mix] [Talman Records] 5A 126
Christos Fourkis – City Lights [Original Mix] [Retrolounge Records] 6A 123
Concinnity – Usually [Original Mix] [Pogo House Records] 7A 125
Danny Goliger – Stars [Original Mix] [Fantastic Voyage Records] 7A 117
Dany Cohiba, Eddie Amador – Spiritual Tranquility [Original Mix] [SP Recordings] 5A 125
David Harness, Miss Patty – ASI [I Like It Harness Bounce Mix] [Moulton Music] 4A 124
David Harness, Miss Patty – ASI [I Like It Harness Dub Mix] [Moulton Music] 4A 124
Dee Cee – One Step [Kazukuta Records] 12B 124
Despa – Don't Stop [Original Mix] [Smashing Trax Records] 5A 125
Dirty Secretz – In My Soul [Original] [Rhythm people Recordings] 8A 123
Dirty Vegas, CamelPhat – Days Go By [CamelPhat Extended Remix] [New State Music] 10B 123
Discoslap – Signed My Name [Hotfingers] 8A 123
Distant People, Chopsman Electrostatic – Electrostatic [Original Mix] [Arima Records] 3A 120
Emanuele Esposito, Moses Moiseos – El Sueno [Original Mix] [Go Deeva Records] 6A 122
Enrico Bsj Ferrari – Forever Young [Original Mix] [Star Funk Records] 10A 123
Fatima Njai, Jerome Sydenham – Treasure of Light [BBE] 8A 125
Felipe Gordon – Deep Fried Banana FT. Vagabundo Club Social [Original Mix] [Flat White Records] 3A 118
Felix Da Housecat, Kristin Velvet – Not Hard [Arms & Legs] 8A 132
Ferreck Dawn, Robosonic & Nikki Ambers – In My Arms [MeduZa Extended Remix] [Defected] 6A 125
Filta Freqz – Mesmerized [Original Mix] [Jacked Out Trax] 10A 124
Fouk – Night Shift [Original Mix] [House Of Disco Records] 10A 120
Fouk – Release The Kraken [Original Mix] [House Of Disco Records] 2A 126
Frantzvaag – Fredens [Original Mix] [Smallville Records] 7B 119
GAWP – No Warning [DirtyBIRD] 9A 124
GEORGE G-SPOT JACKSON – Break 4 Love [G-Spot House Mix] [Cyberjamz] 3A 125
Hallex M, Dany Cohiba – Ichu [Original Mix] [United Music Records] 5A 122
Hans Nieswandt FT. Eric D. Clark – No More Hatin' & Trashin' [Phonk D Disco Mix] [Footjob] 9A 122
Harry Romero – She's A Freak [Extended Mix] [Bambossa] 4A 124
Hatiras, Slarta John – Spaced Invader [Low Steppa & Hatiras Remix] [Simma Black] 9A 125
Helmut & Roy – La Musica Tremenda [Original Mix] [International DeeJay Gigolo Records] 9A 126
Hiva – Enterprise [Original Mix] [Juiced Music] 8A 124
HP Vince – Funky Disco Party [Original Mix] [Chopshop] 6A 120
Hp Vince – Get On Down [Original Mix] [Springbok Records] 5A 122
Ian Pooley – Together Alright ! FT. Perry Colo [Main] [Pooled Music] 4A 122
Iban Montoro, Jazzman Wax – Minion [Original Mix] [House Please.] 4A 122
Inner City, Steffanie Christi'an, Ramon Tapia – Need Your Love [Ramon Tapia Extended Remix] [Armada Music] 6A 128
Javi Bora, Iban Montoro & Jazzman Wax – Old Rocker's [Original Mix] [Robsoul Recordings] 8A 123
Jimmy Kennedy – Tell U Something [Original Mix] [Word of Mouth Records] 9A 124
Joey Chicago – Bongo Funk [Original Mix] [Jump Recordings] 11A 125
Jon Delerious – Mother's Love [Nordic Trax] 12B 124
JT Donaldson, CPEN – Just Can't [No Fuss Records] 6A 124
Juany Bravo, itsbilly – La Congonera [Original Mix] [Stealth Records] 1A 124
Julius Steinhoff – Forgotten Garden [Church] 9A 123
Kevin Yost – OLAS [2K19 Extended Rework] [TSOY] 9B 124
Kings of Tomorrow – It's Only You [FT. April Morgan [Sandy Rivera Remix]] [deepvisionz] 8A 123
Koku GonZa, Anthony Nicholson – Cosmic High [Miquifaye Vocal Mix] [Circular Motion] 7A 120
Lebedev [RU], Joey Chicago – Black Style [Seventy Four] 1A 123
Louie Vega, Monique Bingham, Mike Dunn – Elevator [Going Up Mike Dunn New Mute Mix] [Vega Records] 8A 125
Loulou Players & Classmatic – Baseline [Original Mix] [Farris Wheel Recordings] 1A 123
Lowheads – Benji FT. Greg Paulus [Original Mix] [Wolf x Lamb Records] 7B 118
Lowheads & Chasing Kurt – Stop Breathe Relax [Original Mix] [Wolf x Lamb Records] 12A 116
Luigii Nieto, Tommy.O – Day Off [Tommy.O Remix] [Pocket Jacks Trax] 7A 126
Lumoon & Robin – Want It Back [Extended Mix] [Future Disco] 5A 121
Makito – All Of That [Original Mix] [Zero Eleven Record Company] 7A 124
Margherita Cecchi – Divine [Original Mix] [Metropolitan Promos] 5A 124
Mark Funk, Danny Cruz, Jody Findley – About You [Americana Vocal Mix] [Cruise Music] 2A 123
Mark Maxwell, Apollo – Underground Vibe [Extended Mix] [Hot Sunday Records] 4A 125
Marlon Hoffstadt – Eurodancers Unite [Side By Side Mix] [Midnight Themes] 10A 130
Mashona Tribe, Warren Deep – The Forbidden Forest [Open Bar Music] 8A 123
Mattei & Omich, Ella – Find You [Original Mix] [Let There Be House Records] 1A 124
Matthias Tanzmann, Daniel Stefanik – Induction [Moon Harbour] 1A 124
Maxinne – Everything I Need FT. Niki Darling [Knee Deep In Sound] 11A 122
MdCL – Love Will Save The Day [Mdcl Remix] [GAMM Enterprises] 6A 123
Melo-T, Rise Ashen – Reunify [Original Mix] [Merecumbe Recordings] 1A 123
Mihalis Safras, Green Velvet, Val – Discogirl [Relief] 10A 126
Mike Risk – All Right All Right [T's Crates] 6A 123
Monsieur Van Pratt – Step Out [Tropical Disco Records] 9A 118
Moogy Bee – I Gotta Help U [Mr. DJ Original Mix] [Deponiente Records] 9A 120
Moon Rocket, Re-Tide, LauMii – Chocolate [Moon Rocket Music] 8A 123
MoreCause – Trombona [Original Mix] [Safe Ltd. [Safe Music Limited]] 1A 125
Morena – Eredo [Main Mix] [Tambor Music] 2A 123
Nivek Tsoy, Matt Mclarrie – I Am The Music [Matt Mclarrie Remix] [i! Records] 11A 124
Oliver Dollar, Nils Ohrmann – John's Church [Mousse T.'s Extended Disco Shizzle Remix] [Classic Music Company] 2A 120
Paul Rudder – Sun Rising [Original Mix] [Lazy Days Music] 10A 122
Peppe Citarella, Tribalismo – Bendito [Union Records] 6A 124
Quentin Harris – Episode One 7 27 [Episode One] [Shelter Records [Shelter]] 7A 125
Rescue, DJ Mes – Vibration [Guesthouse] 6A 122
Roberto Parisi, 4Peace – Last Night [4Peace You're Too Late Remix] [Juiced Music] 7B 126
Robiin – Gonna Do [Original Mix] [Knuck!] 3A 124
RoMain Pellegrin, Vincent Caira – Take It Over Me [Vincent Caira Remix] [Blockhead Recordings] 6A 123
Rufus Roundtree, DJPope – Me Think Me Love You [Funkhut Mixes DJPope Funkhut Vocal] [FunkHut Records] 4A 124
Saliva Commandos – Can I [Main Mix] [Launch Entertainment] 6A 124
Sam Dexter – Tell Me [Original Mix] [Yeiskomp Abyss] 5A 124
Sammy Deuce – Funk Me Sideways [Good For You Records] 6A 123
Scan 7, Kevin Saunderson – Sunday Afternoon [Kevin Saunderson Extended Remix] [KMS Records] 8A 128
Serge Gee – Every Night [Original Mix] [CRMS Records] 12A 123
Simone Vitullo, Archila – Island Vibes [Original Mix] [Go Deeva Records] 7A 123
Soda Pimps – Angels 10 Fox One Away [Nang] 5A 120
Sonny Fodera, Biscits – Scratch My Back [SOLOTOKO] 6A 122
Sonny Fodera, Lilly Ahlberg – The Moment [SOLOTOKO] 10A 122
Soul Clap, Kathy Brown – Ready to Freak [Disco Mix] [Soul Clap Records] 9A 121
Spenitch, Richard Burton, Teddy Douglas, DJ Greg Lewis – I'm Blessed [Remix Teddy's Monday Night Main Mix] [Basement Boys] 12A 124
Spiritchaser, Richard Earnshaw – Rendezvous [Richard Earnshaw Extended Rework] [Guess Records] 2A 120
Sticks & Stonez & Liv East – You're My [Glitterbox Recordings] 11A 111
Sticks & Stonez & Liv East – You're My [Larse Extended Remix] [Glitterbox Recordings] 8A 120
Sy Sez – One Night Fall FT. Hanlei [Extended Mix] [Nervous Records] 7A 120
Sy Sez, Ayaba Poetic – Love Light Dancing [Original Mix] [Ocha Records] 8A 123
The Soup Dragons, Hifi Sean – I'm Free [Hifi Sean Sunset Dub] [Midnight Riot] 12B 103
Todd Terry – Substance [Freeze Records] 5A 125
Tomas Haro – My Little Rowsey [Johan S Remix] [Sense Traxx] 6A 124
Tsos, Benjy – DJembalia [DIRIDIM] 5A 124
Vincent Caira – Every Day [Spacedisco Records] 9A 124
Walterino, Jamie Lewis – DiscoHustle [Jamie Lewis Re-Styled Spoken Remix] [Purple Disco Records] 11A 123
Waze & Odyssey, Greed – Pump Up The Volume [Waze & Odyssey Vs. Greed] [Stress Records] 6A 125
X Gets The Crest – In Vain [Original Mix] [Delve Deeper Recordings] 2A 120
Yamil – Road To Nowhere [Original Mix] [MoBlack Records] 7A 120
Yousef, Harry Romero, Chuck Roberts – Genesis [Original Mix] [Circus Recordings] 10A 127
ZukxDJ – Hustlers Prayer [Original Mix] [DM.Recordings] 6A 123
This content is for Members only.