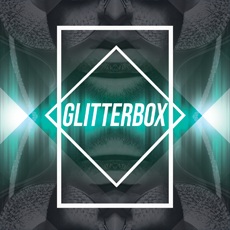 2. Diana Ross – Upside Down 6A 108
Alison Limerick – Where Love Lives [Classic Mix] 9A 122
Ashford & Simpson – Found A Cure [A Tom Moulton Mix] 2A 123
Byron Stingily – Get Up [Everybody] [Mousse T. Remix] 8A 125
CamelPhat, Elderbrook – Cola [Mousse T.'s Glitterbox Mix] 4A 122
Chaka Khan – I'm Every Woman 5A 114
Chic – Le Freak [Dimitri from Paris Remix; 2K18 Remaster] 8A 123
Debbie Jacobs – Don't You Want My Love 4A 132
Diana Ross, Dave Blumberg, Clay Drayton – Love Hangover 2A 113
Diana Ross, Nickolas Ashford, Valerie Simpson, Ray Chew, John Davis – The Boss 9A 123
Don Ray – Got To Have Lovin' [Edit] 7A 124
Evelyn 'Champagne' King – I'm In Love [12′ Version Remastered] 5A 113
Fatboy Slim – Praise You [Purple Disco Machine Remix] 1A 121
Fiorious – I'm Not Defeated 9A 118
Gusto – Disco's Revenge [Mole Hole Dirty Mix] 12A 126
Hifi Sean, Crystal Waters – Testify [FT. Crystal Waters] [Radio Edit] 3B 125
Horse Meat Disco, Amy Douglas – Let's Go Dancing [FT. Amy Douglas] [Dimitri From Paris 7′ Version] 11A 115
Incognito – Always There [David Morales Remix] 4A 115
Jackie Moore – This Time Baby [Special 12′ Version] 3A 124
James Ingram, Michael McDonald – Yah Mo B There 6A 118
Jamiroquai – Space Cowboy [David Morales Mix] 3A 118
Jean Carn – Was That All It Was [78rpm Version] 6A 115
Jon Cutler, E-Man – It's Yours [FT. E-Man] [Distant Music Mix] 7B 126
Junior Jack – Thrill Me [Original Version By Junior Jack] 6A 125
Kim English – I Know A Place [E-Smoove Club Mix] 1A 124
King Unique – Love Is What You Need [Look Ahead] [Dr Packer Remix] 4A 123
Lovebirds, Stee Downes – Want You In My Soul 2A 121
Masters at Work – Backfired [Joey Negro Club Mix] 8A 127
Michael Gray – The Weekend [Michael Gray Glitterbox Mix] 10A 116
New York City – I'm Doin' Fine Now 6B 117
Nuyorican Soul, Jocelyn Brown – I Am The Black Gold Of The Sun 1A 86
Patrice Rushen – Haven't You Heard 11A 127
Peggy Gou – It Makes You Forget [Itgehane] 6A 125
Pete Heller's Big Love – Big Love [The Dronez Mix] 8A 127
Purple Disco Machine, Boris Dlugosch – Set It Out 9A 123
Qwestlife, Teni Tinks – Hit It Off [FT. Teni Tinks] [Disco Soul Version] 6A 111
Selace – So Hooked On Your Lovin [Mousse T.'s Extended Disco Shizzle] 7A 120
Shakedown – At Night [Purple Disco Machine Extended Remix] 4A 122
Shuya Okino, Navasha Daya – Still In Love [FT. Navasha Daya] [DJ Spen Remix Long Version] 2A 125
Sister Sledge – Lost In Music [Dimitri From Paris Remix 2K18 Remaster] 7A 124
Sister Sledge – Thinking Of You [Dimitri From Paris Remix 2K18 Remaster] 6A 105
Slam Dunk'd, Al-P, Chromeo – No Price [FT. Chromeo & Al-P] [Full Intention Remix] 5A 123
Sophie Lloyd, Dames Brown – Calling Out [FT. Dames Brown] [7′ Edit] 6A 122
Soulsearcher – Feelin' Love [Soulsearcher Club Mix] 11A 126
Sticks & Stonez, Liv East – You're My 11A 111
The Fog – Been a Long Time [Original Mix] 3A 120
The O'Jays – Back Stabbers 5A 124
The Shapeshifters – Lola's Theme Recut [Radio Edit] 6A 124
The Shapeshifters, Teni Tinks – Try My Love [On For Size] [FT. Teni Tinks] 8A 120
Womack & Womack – Teardrops [Extended Remix] 1A 133
This content is for Members only.