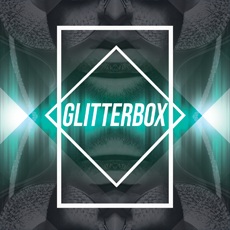 Afromento – Human Wave [Original Mix] 06:53 126bpm D?min
Anhanguera – Cirandisco [Original Mix] 06:05 121bpm Amin
Ann Nesby – Lovin' Is Really My Game [Original Mix] 05:15 130bpm Fmaj
Ann Nesby – So Much Joy [Original Mix] 06:52 126bpm Gmin
Annette Taylor – Faith [Original M&M Mix] 07:41 126bpm C?min
Austin Ato – Song For Mr. Lewis [Original Mix] 08:57 127bpm Fmin
Blaze – I Think Of You feat. Amira [Original Mix] 05:27 100bpm A?min
Candi Staton – Hallelujah Anyway [Moplen's Classic Vibe] 03:40
Cloud 9 – Do You Want Me Baby [Original Mix] 08:02 124bpm D?min
Copyright, One Track Minds – Late At Night feat. Lisa Millett [Original Mix] 07:46 126bpm A?min
Crazy P – Never Gonna Reach Me [Hot Toddy Mix] 09:10 110bpm Amin
Daniel Leseman – Ease the Pain [Extended Mix] 06:51 115bpm Amaj
Donna Allen – He Is The Joy [Troublemen Remix] 07:00 125bpm Cmin
Double Exposure – Everyman [Late Nite Tuff Guy Rework] 05:30 112bpm A?min
Dynasty – I Don't Want To Be A Freak [But I Can't Help Myself] [Original Mix] 07:12 119bpm C?min
Eli Escobar – City Song Part 2 [Peace, Love and Harmony] [Ron Basejam Remix] 07:59 122bpm Amin
Eminence – Give It Up feat. Kathy Brown [Clepto's Classic Vocal Mix] 08:33 126bpm Amin
Erro – Don't Change [Joey Negro Club Mix] 08:21 127bpm Gmin
Inner Life – Ain't No Mountain High Enough [The Garage Version] 10:28 129bpm Amin
Joey Negro Presents Raw Essence Feat. Maxine McClain – Do U Love What U Feel [Original Mix] 06:10 128bpm Dmin
John 'Julius' Knight, Roland Clark – This Is House [This Is House-A-Pella] 04:07 125bpm Gmin
Johnny Corporate – Sunday Shoutin' [Dr Packer Extended Remix] 06:48 124bpm A?min
Junior Jack – Thrill Me [Original Version by Junior Jack] 06:31 125bpm Gmin
Kings of Tomorrow – I Want You [For Myself] [KOT Ruff Mix] 07:34 123bpm Dmin
Krystal Davis – So Smooth [Kon Extended Hit N Run Mix] 04:00 118bpm Emin
Kutiman – Music Is Ruling My World feat. Karolina [OPOLOPO Edit] 06:09 122bpm Bmin
Luke Solomon – Light You Up feat. Queen Rose feat. Amy Douglas [Original Mix] 06:11 123bpm Cmin
Mark Picchiotti, The Absolute – I Believe feat. Suzanne Palmer [Mark!'s Full On Gospel Mix] 09:26 125bpm Cmaj
Michael Gray – The Weekend [Michael Gray Glitterbox Mix] 05:50 116bpm Emin
Mount Rushmore, The Knack – You Better [Es Cavelett Mix] 07:43 129bpm Amaj
Mousse T. – Rock The Mic feat. TAZ feat. Inaya Day [Kon Remix] 05:21 122bpm Gmin
Mystic Bill – U Won't C Me [Original Mix] 07:53 120bpm Amin
Park Avenue – Don't Turn Your Love feat. Tony Jenkins [Dangerous Mix] 07:05 120bpm Amin
Peggy Gou – It Makes You Forget [Itgehane] [Original Mix] 06:35 125bpm Gmin
Pete Heller's Big Love – Big Love [The Dronez Mix] 08:21 127bpm Amaj
Ripple – The Beat Goes On And On [Original Mix] 06:57 126bpm Dmin
Shakedown – At Night [Purple Disco Machine Extended Remix] 07:08 122bpm Fmin
Sharon Redd – Beat The Street [Remix] 06:15 118bpm Amin
Shuya Okino – Still In Love feat. Navasha Daya [Dr Packer Extended Remix] 06:38 121bpm D?min
Sophie Lloyd, Dames Brown – Calling Out [Floorplan Revival Mix] 03:53 125bpm Gmin
Soulsearcher – Can't Get Enough! [Dr Packer Extended Remix] 06:34 124bpm Amin
The Shapeshifters, Teni Tinks – Try My Love [On For Size] 03:34
The Soup Dragons – I'm Free [Yam Who? & Alan Dixon Remix] 07:23 118bpm Amaj
Tommy Bones – Put It On You feat. Lydia Rhodes [Accapella] 04:18 258bpm G?min
Urban Blues Project, Michael Procter – Love Don't Live [The U.B.P. Classic Club Mix] 08:30 121bpm Amin
Urban Blues Project, Mother Of Pearl – Your Heaven [I Can Feel It] feat. Pearl Mae [Soulfuric Dub] 06:35 124bpm Cmin
This content is for Members only.