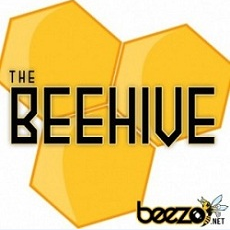 Billie Benassi x The White Stripes – Satisfarmy Guy [Angemi x Rudeejay & Da Brozz Remash] 6A 128
Breathe Carolina x Asketa & Natan Chaim FT. Rama Duke – Get Away [Gattuso Remix] [Enrie BeeHive Edit] 5A 126
Delerium x Tony Romera – Silence x I Can't [Daav One Mashup] 8A 126
DJ Snake FT. J Balvin Vs. Dannic – Whip Contigo [Deviz Bang & Edshock Vs. Riccardo Falconelli Vs. Leonard Edit] 11A 126
DMX Vs. Wuki – Party Up In IGD [DJ's From Mars Bootleg] 11A 128
House Of Pain Vs. Armand Van Helden x Mistrix – Jump Around Me [Dave Bolton & Davey Ash Mashup] [Enrie Beehive Edit] 6A 125
Lil Nas X FT. Billy Ray Cyrus Vs. Yeah Yeah Yeahs, A-Trak, Jewelz & Sparks Vs. Brohug – Old Town Road Vs. Heads Will Roll Vs. Dust [Crunkz Mashup] 1A 128
Nirvana – Smells Like Teen Spirit [Saint Punk Remix] [Enrie BeeHive Edit] 4A 124
Rihanna – BBHMM [Tomy B 2K19 Bootleg] [Dirty] 1A 103
Timbaland FT. Keri Hilson & D.O.E. – Give It To Me [Brandon Bootleg] 1A 124
This content is for Members only.