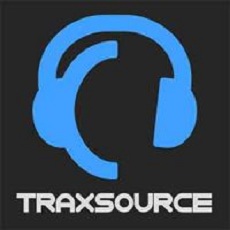 Arthur KaZarian, Dope Pop – Survive [Original Mix] 9A 125
Carlos Budd Ford – Set The Mood [Kako Soulful Mix] 6B 128
Chris Forman, Damon Bennett, Peven Everett, Steal Vybe, Chris Forman – I Found Inside [Chris Forman's Retouched Soul Mix] 1A 123
Conan Liquid – Free Like The Wind [Extended Mix] 9A 120
Daniele Baldi, Veronica Lanelly – Make Me Move [FT. Veronica Lanelly] [Original Mix] 8A 125
Danism, Train [UK], DJ Rae – No Limits [Vocal Mix] 5A 124
DJ Pierre FT. Champagne – Sometimes I Feel [Groove Assassin Basement Dub] 2A 125
DJ Sonic, Dav Risen, Paul B – Praise The Lord [Dav Risen Deeper Mix] 5A 122
Fizzikx, Phillip Ramirez – Never Let You Go [Original Mix] 7A 125
Glass Slipper – Naked Soul [Original Mix] 8A 121
Hallex M, MdCL, E-Man, Mr. Vs. – It's Jazz [Mr. Vs. Latin Soul Mix] 9A 122
Kings Of House NYC, Julie McKnight – Still Here [Kings Of House NYC Red Zone Mix] 7A 123
Luyo, Q Narongwate – Just About Love [Original Mix] 9A 120
Mthi Wa Afrika, Velma Dandzo – So Far [Extended Mix] 6A 125
Paolo Fedreghini, Marco Bianchi, FAM Disco – Blue Night In Africa [FAM Disco Remix] 6A 122
Problem Child Ten83, Fana Fanatik, Nkagi – Stay [Ten83 Original Vox] 1A 122
Robin S, Soul Electric – So Alive [Soul Electric Original Mix] 8A 126
Ross Couch – Sunshine 4A 122
Sakhile SK – Simply Amazing [Original Mix] 10A 121
Seven Davis Jr. – For Reals 3A 126
Sir Soundbender, Steve Miggedy Maestro – Can't Turn Me Off [Steve Miggedy Maestro Retouch] 5A 123
Smol, Ace Bliss – Children The World Is Yours [FT. Ace Bliss] [Original Mix] 5A 121
Soul Divide – Stand Up [Roog Remix] 8A 123
Soulcall, Ms Lil, Soulbridge – Live My Life [Soulbridge Summer Mix] 4A 124
Stanny Abram, Rebecca Burgin – With A Little Love [Original Mix] 9A 124
Steven Stone, Little D – Un Amore Da Favola [Original] 9A 123
Thommy Davis, Tracy Hamlin, David Harness, DJ Spen – Isn't It A Shame [David Harness & DJ Spen Remix] 9A 125
Tomaas All – Take Fly [Original Mix] 4A 122
Tonia, Rubeus Solis – Love Again [Original Mix] 8A 124
Tony Fuel, John Sievers – Bumble To The Beat [Original Mix] 8A 124
Tush [CA], Osunlade – Oh My [Yoruba Club Mix] 7A 120
Una, DJPope – In My Arms [DJPope Sound Of Baltimore Vocal] 8A 124
Vick Lavender – 12th Planet [Vick Lavender's Sophisticado Time Traveler Main Mix.] 2A 120
Yuichi Inoue – Talk To Me [Original Mix] 8B 123
ZuluMafia – A Winters Night [Dub Mix] 9A 118
This content is for Members only.