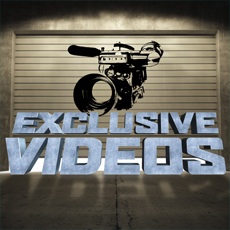 50 Cent Vs. J Balvin & Willy William – Candy Shop Vs. Mi Gente [DJ JEff Mashup] [Dirty]
Ace Of Base – All That She Wants [Billy The Kit Bootleg] [Clean]
Badd – Mike Jones, Ying Yang Twins FT. Mr. Collipark [Dirty] – [MAKJ & Max Styler 2018 Remix] [TT VIDEO]
Blasterjaxx & Bassjackers – Switch Extended Clean HD
Busta Rhymes – Dangerous Mi Gente [DJ Quest Mashup] [Clean]
Calentita – Khea FT. Brytiago – DJ JC – Intro Outro – 130Bpm [V-Edit DJ Felipe Alvarado]
Camila Cabello FT. Young Thug – Havana [Artistic Raw Bootleg] [MaletaDVJ.com]
Camilla Cabello Vs. Tom Swoon Vs. Danny Dove – Havana [JD Latin Bootleg] [Clean]
Chill Bill – Rob Stone FT. Spooks & J Davis – DJ Rukus – Hip Hop Edit Xtended 106 Bpm [DJ K-litos GUATE]
CID x Anabel Englund – Use Me Up Extended Clean HD
Dannic – Stay [FT. INNA] [maletaDVJ.com]
Demi Lovato FT. Clean Bandit – Solo [ManuRemix] [DJ QST V-Remix]
Famous Dex FT. YoungBoy Never Broke Again – In The Bank [XXX] [Dirty] [Extended] [HD]
Farruko – Krippy Kush [DJ Valid Remix] [HD] [Intro Clean]
Fat Joe FT. Ashanti – Whats Luv [Ziggy Praia del Sol Bootleg] [HD] [Intro Clean]
Flipp Dinero FT. G Herbo – Time Goes Down [Remix] [Dirty]
French Montana Vs. Sak Noel & Salvi – Unforgettable Trumpets [Lodato Bootleg] [Dirty]
Ginuwine – Pony [Twerk Remix] [Royal Society] [Clean]
Higher Brothers & BlocBoy JB – Let It Go Extended Explicit HD
Iggy Azalea FT. Tyga – Kream [XXX] [Dirty] [Extended] [HD]
Issues – Meek Mill – DJKennedyenlamezcla – Intro & Outro – 90Bpm [DJ Felipe Alvarado]
JERK RIBS – KELIS – EXTENDED ORIGINAL
Jump Around – House Of Pain [Clean] – [Safety First! Fester Skank Bootleg] [TT VIDEOS]
Keep It Low – DJ Jeff – [Vic Aza Vremix Trillogee Bootleg]
Liam Payne, J. Balvin – Familiar [DJ Guru Edit]
like i do [MaletaDVJ.com]
Lucas & Steve x Brandy – I Could Be Wrong Extended Clean HD
Mayores Vs. Bigfoot – Becky G – DJ Starz – House Bootleg – 128Bpm [DJ Felipe Alvarado]
Me So Bad – Tinashe FT. Ty Dolla Sign. French Montana – Extended [DVJ Maxi]
Mike Darole Feat RJ x Compton AV – Hello [Extend] [Clean] [XXX]
Rich The Kid – Plug Walk [SH8K Remix] Extended Explicit HD
Rita Ora – Girls FT. Cardi B, Bebe Rexha & Charli XCX [DJ Guru Edit]
Shake That Booty Bounce – 50 Cent Vs. Tujamo – [DJ Angel Batalla]
Tom Budin & Luciana – x with U [Extended Mix]
Tyus – Count On Me [Bpm65]
This content is for Members only.