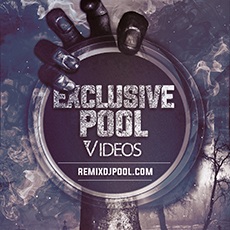 Alesso x Underworld x Axwell Ingrosso – If I Lose My Bornslippy Dreamer [Angemi x Da Brozz x Mash-Boot]
Armin van Buuren FT. James Newman – Therapy [Throttle Remix]
Axwell & Ingrosso FT. ROMANS – Dancing Alone [Extended]
Axwell x Ingrosso x Ivan Gough, Feenix Pawl – Dremer In My Mind [Xavier Beet Edit]
Calvin Harris – My Way [Nathan C Remix]
Cardi B FT. Bad Bunny & J Balvin – I Like It [MDB Remix]
Childish Gambino – Summertime Magic [Mercmonk Vs. Kue]
Daddy Yankee, Rkm & Ken-Y, & Arcangel – Zum Zum [Beetz Hype Edit]
DJ Snake & Mercer FT. Jermaine Dupri – Let's Get Ill [Extended Mix]
Drake Vs. Kidd Spin – In My Feelings [BeetTranz 125-91]
Eric Prydz – Opus [M&M Intro 2018]
Fisher Vs. Eminem – Just Losing It [Joe Reece Hype Intro]
Galantis FT. MAX – Satisfied [Extended Mix]
Groovelyne – Over The Rainbow [Extended Mix]
Kiwi Vs. Ariana Grande FT. Nicki Minaj – The Mara Vs. The Light Is Coming [M&M Edit]
Ku De Ta FT. Nikki Ambers – Move Ya Body [Extended Mix]
Marshmello FT. Khalid – Silence [Blonde Remix]
Marshmello FT. Ingrosso,Alesso – Silence Calling [Xavier Beet Bootleg]
Martin Solveig FT. Dragonette – Hello [PRINSH & 2Gether Remix]
Ozuna & Snoop Dog – Escapate Vs. Next Episode [Mr Pig & BonHaus Transition 95-122]
Pitbull & Ke$ha x DJ Kuba & Neitan x Nicci & Sini – Drop That Timber [Big Horn Sax Mashup – Quick Hit Edit]
Post Malone – Better Now [Jacked Remix] [Visualizer Video]
The Chemical Brothers – Galvanize 2k18 [Starjack House Mixshow Edit]
Tiesto x Dzeko FT. Preme x Post Malone – Jackie Chan [Dante Remix]
Valentino Kahn Vs. Junior Senior – Lick Your Feet [Holl & Rush Mashup]
This content is for Members only.