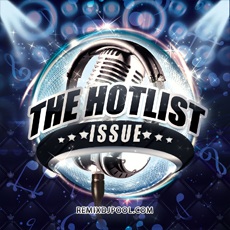 01. Akon – Bananza [Belly Dancer] [TMU Acapella In] [Dirty]
02. Banx & Ranx Vs. Jax Jones – Answerphone Vs. Ring Ring [Mercmonk WordPlay Urban Trans Segue]
03. Calvin Harris Vs. Mark Morrison – The Mack Is What You Came For [Oddissic Mashup] [Clean]
04. Dave Winnel & Shakedown Vs. James Bluck – Souljack At Night [TMU Acapella In]
05. DJ Khaled FT. Justin Bieber – No Brainer [TMU Hype Intro]
06. Drake – In My Feelings [DN4 Remix]
07. Enrique Iglesias FT. Pitbull – Move To Miami [Jordan Magro Remix]
08. Fisher Vs. Eminem – Just Losing It [Joe Reece Hype Acapella Intro] [Dirty]
09. Hall & Oates – Maneater [Luca Debonaire Club Mix]
10. Jax Jones FT. Mabel & Rich The Kid – Ring Ring [Jason Reilly & Jay Will Remix] [Radio Edit]
11. Justin Timberlake Vs. Safety First! – Sexyback [TMU Acapella In] [Dirty]
12. Liam Keegan & 5Dime Vs. Serani – Meet No Games [Joe Reece Mashup] [Acapella In]
13. Rudimental & Major Lazer – Let Me Live [Banx & Ranx Remix] [Mercmonk Refix]
14. Shakka – Man Down [Dirty] [DJ Piddy Transition 70-104]
15. Shakka FT. AlunaGeorge – Man Down [99 Souls Remix]
16. Tiesto & Dzeko FT. Post Malone Vs. Sebastian Perez – Jackie Chan [TMU Acapella In] [Dirty]
17. Tim Berg Vs. Lana Del Rey – Summertime Bromance [Discosid Mashup] [Clean]
18. Tinie Tempah – Pass Out [TMU Acapella In] [Dirty]
19. Tom Zanetti – You Want Me [I Like It] [Discosids Cardi B Intro]
20. Years & Years Vs. NOTD – If You're Over Me [TMU Intro Edit] [Clean]
This content is for Members only.