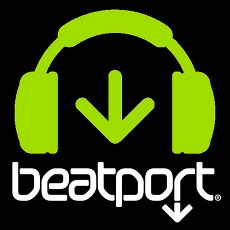 Andre Gazolla, Smokbit – Disorder [Dead Space Remix]
Basement Jaxx – Good Luck feat. Lisa Kekaula [Butch Drum Tool]
Clarian – Television Days [Tim Engelhardt Remix]
Collective Machine – Everybody's Special [DJ Dep Remix]
Filthy French & This.Is.Sally – Haze [Filthy French Remix]
Indian Summer – Right at Home Feat. Aaron Michael [More Than Friends Remix]
Jesse Calosso, Jean Pierre – Under The Covers [Joey Daniel and AJ Christou Remix]
Joey Daniel, Eder Alvarez – Trippy Phase [WAFF Remix]
Jose M & TacoMan – So Hot to Be Salmon [Lexlay Remix]
Kevin Knapp – Blah Blah Blah [Jamie Jones & Detlef Remix]
Lex Luca – Clap Your Hands [The Golden Boy Remix]
M. Rodriguez – Deal [Giovani Gonzalez Remix]
Mark Jenkyns – Something Like That [Matthias Tanzmann Remix]
N-Telekia – Don't Judge [Apolo Fever Remix]
Roberto Surace – Sex Appeal [Enrico Caruso Remix]
Rone White, Alessandro Diruggiero – Skit Back [Hassio [COL] Remix]
Saul Antolin, Gianluca Rattalino – This Is Groove [Bassel Darwish Remix]
Sinfol & Octual – Absolute Infinity [Gerd Janson Remix]
Superchip – Machine [N-Telekia Remix]
Yousef – Nothing to Fear [Yousef Dub Mix]
This content is for Members only.