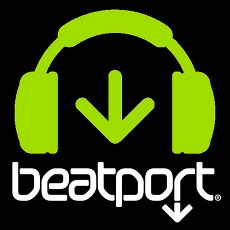 Alkali – Let Go [Steve Mill Remix]
Autarkic – Bongos & Tambourines [Simple Symmetry Remix]
Basement Jaxx – Good Luck feat. Lisa Kekaula [Butch Remix]
Ben Delay – To Be Free [The Deepshakerz Remix]
Clive From Accounts – Uno [Dompe Remix]
Dajae – Brighter Days [Angelo Ferreri Remix]
David Morales – Back Home feat. Alex Uhlmann [Dario D'Attis Remix]
DubRocca – Get Weird [R3WIRE Remix]
Gianni Bini – The City Of Free Love [David Penn Remix]
Haji & Emanuel – Weekend [ATFC Vocal Mix]
Hilton Caswell, LucaJLove – Get Down [Joe T Vannelli Remix]
James Curd – Get Low Feat. Likasto [Sonny Fodera Remix]
M.F.S- Observatory – Def Jam [Javi Bora Remix]
Mazai – Forevermore [Angelo Ferreri Remix]
Pete Heller's Big Love – Big Love [Dr Packer Extended Remix]
Psychedelic Research Lab – Keep On Climbin' [Deetron Remix]
Rhythm Masters, MYNC – I Feel Love feat. Wynter Gordon [Illyus & Barrientos Remix]
Turbojazz – Space Lady [S3A Version]
Wayward – Shiva [Brame & Hamo Remix]
Zagar – North Pole Samba [Ferenc Vaspoeri Remix]
This content is for Members only.