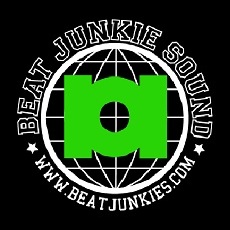 Barry Biggs – Love Come Down [DJ Archi Edit] [03:29]
Big Twins x DJ Skizz – Billy Martin Rap [Rmx] FT. Milano Constantine & Foul Monday [04:29]
Bumpy Knuckles FT. Snoop Dogg – Drop A Jewel On'm – prod. by FREDDIE FOXXX [04:04]
Chromeo FT. The-Dream – Bedroom Calling [Nick Bike Intro Edit] [03:30]
Da Bush Babees – We Run Tings [Funky DL Rmx] [04:25]
DJ A.P. – Keep The Party Live [Sho-Z Live Mix] [03:43]
DJ A.P. & DJ Sizzahandz – Gettin' Up [Original Mix] [04:19]
Eminem – B Please [Semi-Clean] [Lethal Weapon] [04:26]
Fergie FT. Nicki Minaj – You Already Know [TRAYZE Lisa Lisa Blend] [03:30]
Ghostface Killah & Apollo Brown FT. RZA – Rise of the Ghostface Killah [Dirty] [03:25]
Grateful Dead – Fire On The Mountain [Doc Adam Edit] [02:52]
J Dilla – Rico Suave Bossa Nova [Deejay Irie Edit] [01:37]
J. Balvin & WIlly William – Mi Gente [TRAYZE LATIN RAP EDIT] [03:48]
Lil' Johanna – I've Got To Let You Know [12″ Sarge Edit] [03:57]
Maroon 5 – She Will Be Loved [Select Mix] [05:18]
Nice & Smooth – Sometimes I Rhyme Slow [DJ A-L Drum Loop] [01:15]
Nick Bike – Ducky [Original Mix] [02:25]
Pete Rock – Half Man Half Amazing FT. Method Man [DJ Organic Edit] [04:26]
Quo – Huh What [ft. Redman] [DJ Dynamite edit] [acapella out] [02:31]
Rick Ross & BC – Alamo Trap [Clips x Ahoy Edit] [02:49]
Samuel Jonathan Johnson – You [Nick Bike Edit] [02:35]
Soul II Soul – Back To Life [DJ 7L Busta Blend] [01:07]
Supermode – Tell Me Why [Steve Z 2K17 Remode] [04:02]
The Monkees – Mary, Mary [DJ A-L Rmx] [02:11]
The Sylvers – Only One Can Win [DJ Archi Dilla Edit] [02:13]
The Weeknd FT. Kendrick Lamar – Pray For Me [TRAYZE TURN IT UP BOOTLEG] [04:49]
Tracy Chapman – Fast Car [DJ A-L's Life Is Going Nowhere Fast Rmx] [01:48]
Truth Hurts FT. Rakim – Addictive [Lethal Weapon] [04:30]
This content is for Members only.